The Lace Trend that's Taking the Fashion World by Storm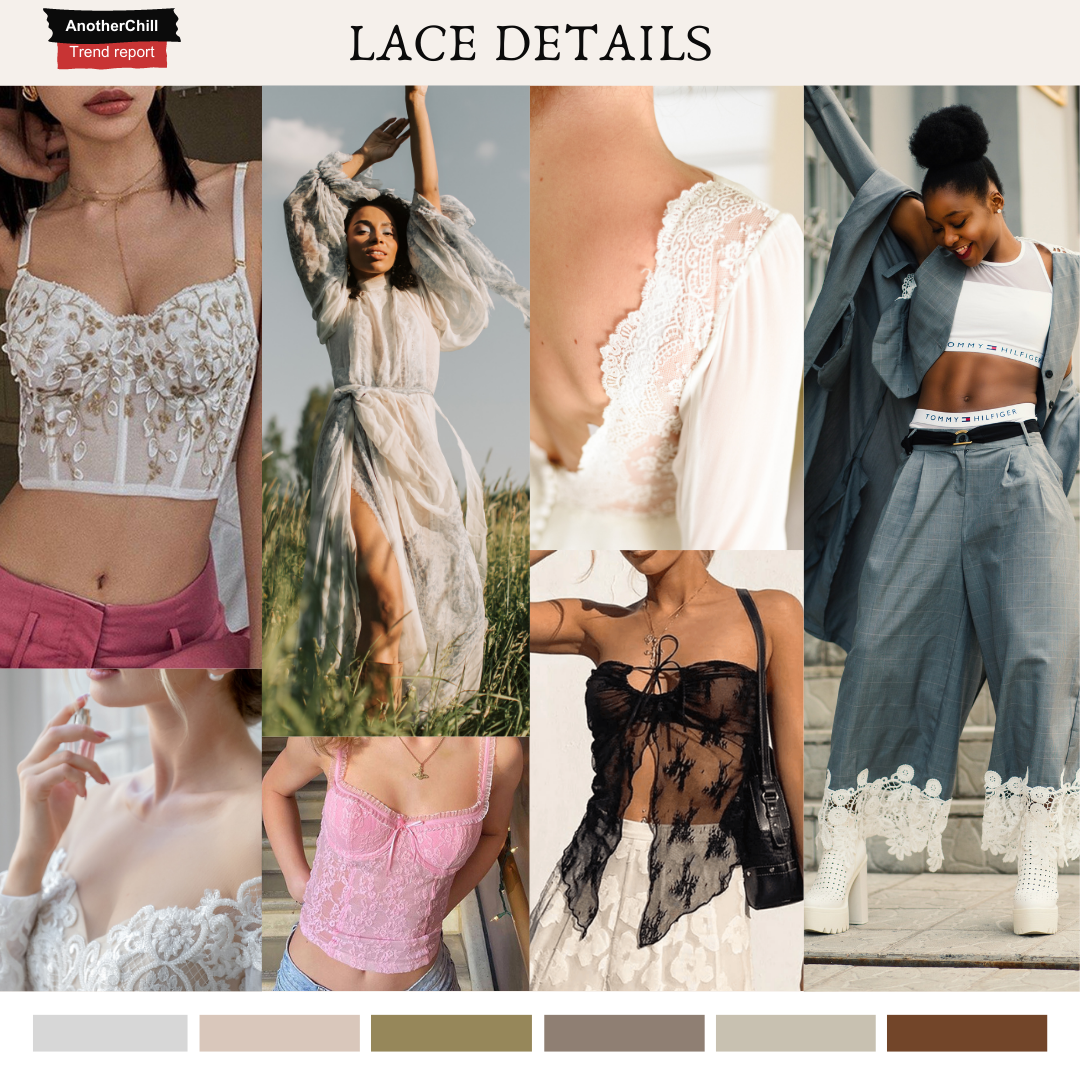 Are you ready to step up your fashion game? Look no further than the lace trend, the hottest style of the season. From the runway to the streets, lace has been making a comeback, bringing sheer elegance and sophistication to every outfit. Whether you prefer a romantic, feminine look or a bold, edgy style, lace has something to offer. So why not embrace this timeless trend and add a touch of sophistication to your wardrobe? In this article, we'll take a closer look at the lace trend, from its history to its modern-day resurgence. We'll explore how to style lace outfits for any occasion and share some of our favorite lace combos. So get ready to fall in love with the lace trend!
The History of Lace: From Royalty to Runways
Lace has been around for centuries, with its origins dating back to the sixteenth century. Initially worn by royalty and nobility, lace was a symbol of wealth and luxury. The intricate designs and delicate fabrics made it highly prized, and it quickly became a status symbol. Over the years, lace has evolved, becoming more accessible to the general public. Today, lace is a versatile fabric that can be found in everything from wedding gowns to lingerie to streetwear. Its enduring popularity speaks to its timeless beauty and elegance.
The Lace Trend: Why It's Here to Stay
The lace trend has been making a comeback in recent years, with designers incorporating it into their collections in new and exciting ways. From sheer overlays to lace-up detailing, lace has been given a modern twist, making it more wearable and versatile than ever before. The lace dresses or lace tops are perfect for those who want to add a touch of femininity to their wardrobe, without sacrificing style or edge. Whether you prefer soft, romantic looks or bold, daring ensembles, from maxi dresses to crop tops, lace has something to offer.
Lace Combos We Love: Inspiration for Your Next Outfit
One of the best things about the lace trend is its versatility. Whether you're dressing up for a fancy event or keeping it casual for a night out with friends, lace can be styled to suit any occasion. Still not sure how to style lace outfits? Here are some of our favorite lace combos to get you inspired, and do not forget to add some accessories!
Get the look: V Neck Lace Trim Bodycon Strap Mini Dress($22), 2pcs Heart Pendant Necklace($4)
Get the look: Vintage Lace Embroidery Bustier($21), Cross Over Pleated Tailored Pants($41), Rhinestone Star Decor Layered Chain Necklace($6)
Get the look: Patchwork Slit Sheer Mesh Bandeau Top($11), Mesh Lining Vintage Floral Midi Skirt($32), Circle Earrings($4)