Stand Out with These Amazing Graduation Outfits
It's that time of year again - graduation season is here and it's time to start thinking about your perfect graduation outfit. This is a momentous occasion, and you definitely want to put your best foot forward. Fortunately, we've got you covered with a handpicked selection of graduation looks that are sure to make you feel fabulous and confident. Whether you're graduating from high school or college, or just attending as a guest, we've got everything you need to look your best on this special day. Keep scrolling to discover our top picks and tips for the ultimate graduation outfits!
Graduation Guest Outfits
Still struggling with what to wear to graduation as a guest? As a guest at a graduation, you surely want to stand out as the epitome of style while showing support for the graduate. Look no further as we have curated some striking statement maxi dresses, stylish jumpsuits, and other outfits that will make you shine:
Lace Trim Slit Floral Maxi Dress($25)
Knitted Twist Strapless Maxi Dress($36)
Summer Floral Print Maxi Dress($21)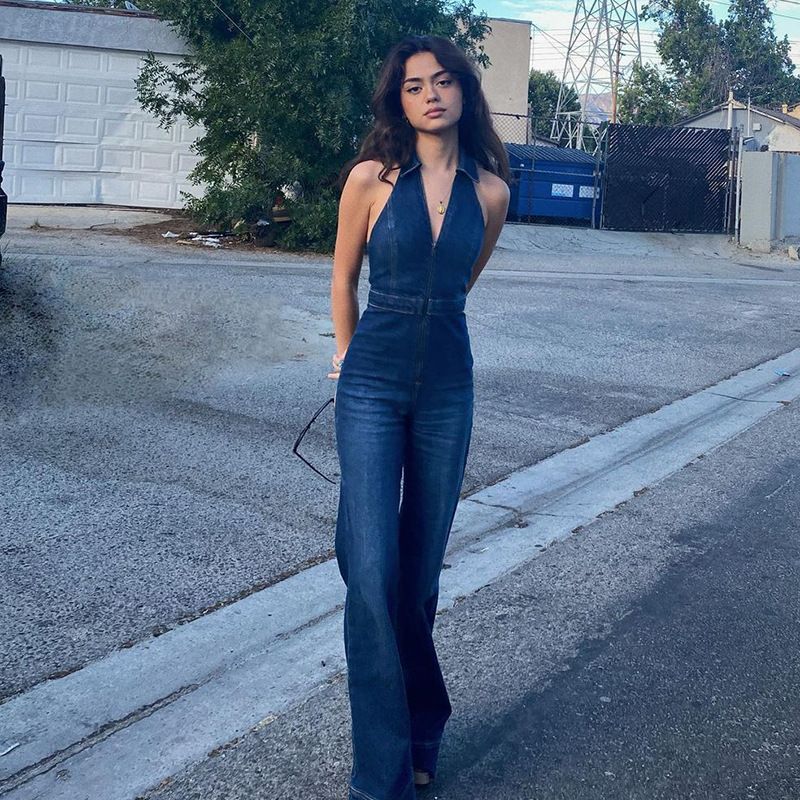 Halter Neck Denim Jumpsuit($32)
Remember, choose the outfits that is appropriate for the occasion and makes you feel confident and comfortable.
High School Graduation Outfits
Saying goodbye to high school is a significant milestone, and it deserves a perfect outfit. Whether you're looking for a breezy gown or a stylish form-fitting outfit, we've got you covered. Here are some high school graduation outfits to make you the envy of your entire graduating class: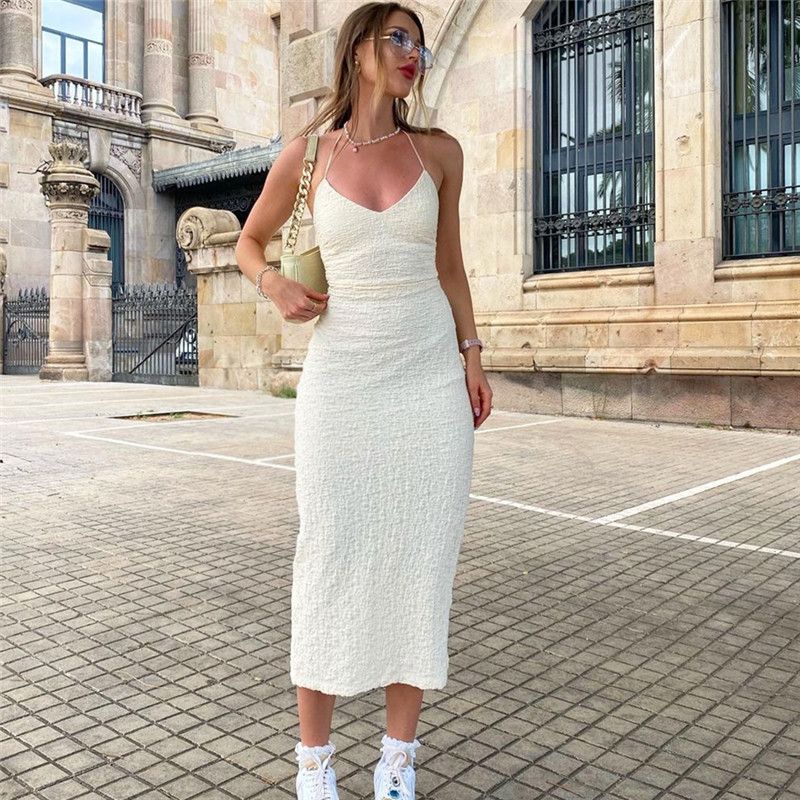 Textured Split Halter Maxi Dress($25)
Ditsy Floral Short-Sleeve Mini Dress($19)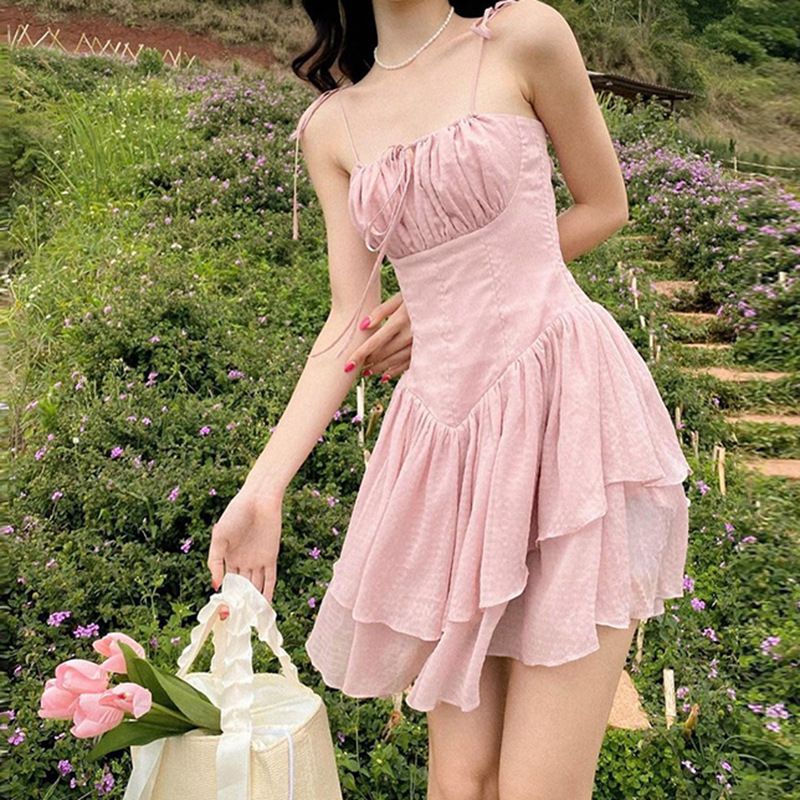 Lace Up Ruffle Corset Mini Dress($45)
Green Floral Mesh Midi Dress($33)
Remember, keep it light and fun. You want to feel comfortable and enjoy your day while making a statement.
College Graduation Outfits
Graduating from college is a significant accomplishment, and finding the ideal attire that blends refinement and ease can be daunting. But no worries, we have assembled several selections of outfits that are perfect for your moment in the spotlight. Whether you prefer sophisticated dresses or laid-back ensembles, we have an array of options to help you shine with poise and assurance on your big day: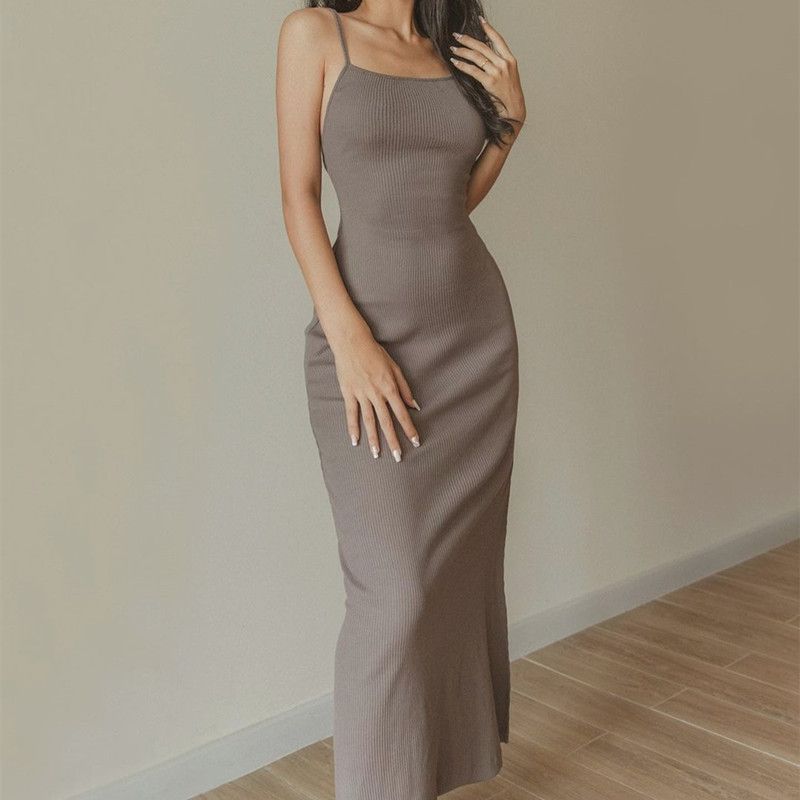 Tie Back Split Bodycon Maxi Dress ($24)
Strapless Split Ribbed Maxi Dress($23)
Satin Cross Back Mini Dress($19)
Remember, keep it classic and comfortable, and don't forget to accessorize.
The After Party Outfits
Congratulations! It's time to celebrate your significant accomplishment in style with these trendy party-ready outfits. From coordinated sets to stylish crop tops, these graduation party outfits are sure to capture your attention and make you stand out. Raise a glass to your success!
Irregular Ruffle Bandeau Maxi Dress($19)
Faux Trim Strapless Mini Dress($19)
Tie Strap Printed Strapless Mini Dress($17)
Off Shoulder Long Sleeve Mini Dress($28)
Remember, this is your moment to have fun and show off your style. Choose an outfit that makes you feel comfortable and confident.
Graduation season is all about celebrating your achievements and looking your best. Whether you're graduating or attending as a guest, we hope our graduation outfit ideas and tips have helped you find the perfect outfit. Remember, choose something that makes you feel confident and comfortable, and don't forget to accessorize. Check out more picks here!
Congratulations on your achievement, and happy graduation day!